Hi everyone, now normally I would post hauls on my beauty/fashion blog over at
Candyflossbeauty
. Considering this is toddler clothes though I decided to post them here. I've tried to put the prices along with the items but with next even though there clearance of massive stock they have set prices. If you'd like to see my vlog instead I've linked it below. However I warn you it's 20 minutes long...you might want to get some popcorn.
Braintree Freeport kindly asked me to come along to their blogger event. I was chosen amongest five others in Essex so I was REALLY honored. When I arrived I spotted the lovely Jennifer straight away. I was really glad as I was able to set in much more comfortably, even though I was still nervous as I never met her before. It wasn't long before we were all there and then given out £150 gift cards. Not going to lie I felt very VIP. We were each given an hour and half. I could of probably spent hours shopping there so I had to make sure I used my time wisely.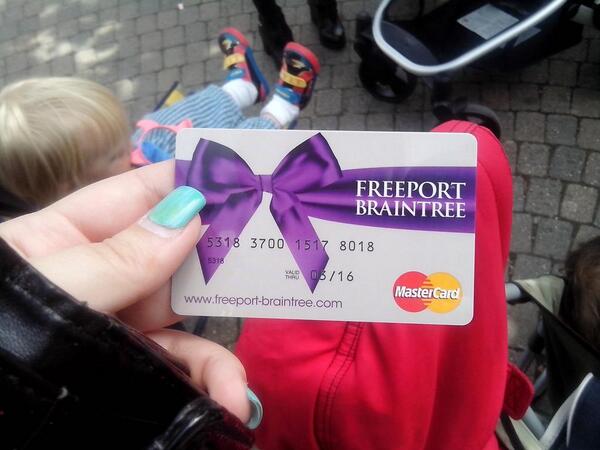 I found most of the stuff in Next and Gap. I was disappointed with Lacoste as they didn't have a baby section which was a shame as I saw a pair of boat shoes online I loved. I also picked up a few items from Sports Direct and Tommy Hilfiger. Shoes were the most pain in the ass item to find. Everyone struggled to find shoes. My top tip to the shops in Braintree Freeport have better shoes! So what did I buy?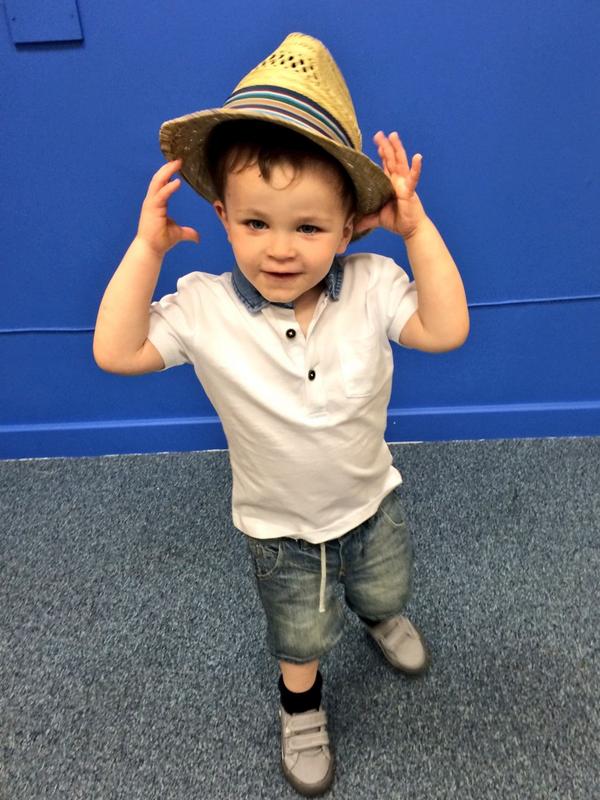 *changes voice* so as you can see here David is modelling a cute summer outfit. His hat is from sports direct which cost £3.99. It is adult sized but he's not far off from filling it with that huge head of his! His top is from Next it was £8.50, I still find this a tad bit expensive but it's such a cute top how could I resist. His shoes are also from Next I can't remember the price. They were the only shop with decent shoes. The shorts are from Gap. I can't stop but brag about the fact that these shorts were only £4.99! I mean come on £4.99! That's amazing. I went into George the other day and they had a similar pair for £6. His socks are also from gap and were £4.99 they were not on sale but to be honest I've seen worse.
Not a very good photo I know and I am sorry. The top and trousers are also from gap. I believe the top and trousers were not in the sale but I remember them still being a very reasonable price. David loves his T-shirt as it has a dinosaur on it so everytime he see's it he goes "rawr". The Jeans are casual yet smart so I love them with a passion. However due to the fact they are 2-3 years they don't quite fit around his bum yet so I got a belt from next. It was also dinosaur themed so I thought it went perfect with this outfit. It was from Next and only cost me 50p!
I also got David some Spiderman socks from Next. I don't get them often because I think their quite expensive for just 3 pairs of socks. I made an exception this time though. I got 3 pairs for £4.99 though when looking online and comparing to batman socks this was cheaper. Continuing with the Spiderman theme I also got him a flat cap from Sports Direct. Again only costing £3.99, such a bargain.
As I still had quite a lot of money left on my gift card I decided to "splash out" on some trousers from Tommy Hilgifer for David. These were £32.00 reduced to £23.75 so nearly £10 off. They are great quality though and he'll look dashing in them.
I forgot to mention I also got David an Avengers top from Sports direct at £3.99 but this is currently in the wash so I can't take a picture of it. It has been one of David's favourite tops to wear though. Another item I can't seem to find to take a picture of is his Jake and the Neverland Pirates backpack. I think it's in the car and my partner is at work. It was from Next and David spotted it straight away and asked for it. I told him I would come back to it if we had money left over and I kept my promise. It was somewhere between £5-£8 I can't remember exactly.
As well as the grey shoes I also brought David these high top racing themed trainers. They weren't my favourite but they were the only other pair of shoes that I could find in his size. They also matched the marvel themed colours red and blue so they were an acceptable match. Along with everything else I also got David a watch. He likes it but doesn't like wearing it for long peroids of time. I don't mind though and it will last him a very long time. This cost £9.99.
That's it for this post. Phew, that was long. I hope you enjoyed reading it though and liked seeing what I brought. Braintree really is one of those places I forget and I really shouldn't it's a great place to shop for clothes especially before going on holiday. If you are going on holiday where are you going? Have fun and be safe!